LUDLOW, VT – After a period of closure due to historic flooding, North Star Health is thrilled to announce the reopening of Ludlow Health Center and Ludlow Dental Center, which have resumed vital healthcare and dental services for the Ludlow community.
The devastating flood necessitated an extensive clean-up and restoration process to ensure the safety and wellbeing of patients and staff. The flooding was limited to basements and significantly compromised the HVAC, electrical, and communication systems. Today, North Star staff is delighted to welcome patients back to a fully restored health and dental center.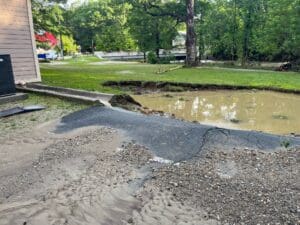 Trish Brown, FNP-C, a long-time provider with North Star Health, expressed her feelings on the reopening, saying, "The flood was a heart-wrenching setback for all of us, but I am excited to reopen and continue serving our patients. The health and wellness of our patients is at the core of what we do, and I am eager to resume practicing in Ludlow."
During the closure, the North Star Mobile Health Services Unit was stationed in Ludlow to address acute care needs, ensuring that the community continued to receive essential medical services. Primary care and dental patients were temporarily redirected to the Springfield Health Center and Chester Dental Center, demonstrating our commitment to maintaining continuity of care during challenging times.
First and foremost, North Star wants to express heartfelt thanks to their patients for their understanding and flexibility during this temporary disruption.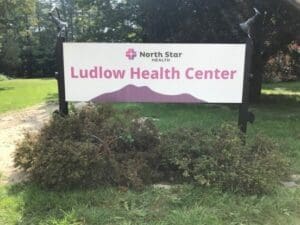 CEO Josh Dufresne remarked, "While the damage to our sites was significant, we humbly acknowledge that many in the area have faced even greater losses from the devastating flooding. The resilience of our small community has been truly inspiring. We are grateful for the unwavering support from our patients, the hard work of the construction teams, and the adaptability of our staff. We are excited to reopen with a renewed commitment to connect with and care for our community."
The work completed by K.C.K Electric, Modern Mechanical Solutions, Control Technologies, Smith Enterprises, and North Star's own IT department contributed to the functional integrity of the sites and adheres to the highest standards of safety and operational efficiency.
Ludlow Health Center and Ludlow Dental are both now fully operational—ready to serve the community's health and dental needs.